Our Jinpa - Our Generosity
Enabling the Joys of Generosity
Sponsoring began in 1998 on Journeys to Tso Pema (Rewalsar), where a community of Tibetan nuns live in caves. People wanted to sponsor nuns and so Pantha became a carrier pigeon. Since then, through the kindness of many people, sponsorship has flourished and now benefits over 350 nuns, monks, yoginis, yogis, children and elderly Himalayan people at Tso Pema, Shimla, Mungpu as well as some monks in Bhutan. At Tso Pema we now employ people in the local community to help with administration and long distance communications.
All sponsor & project monies go directly to India & Bhutan with no admin costs deducted.
Below is a slideshow of people requesting sponsorship. Here is a link to a grid of the photos.
Ani Tenzin Chodon
NUN - SPITI VALLEY
28 yrs old
Ani Tenzin Choden
NUN - KULLU
41 yrs old. Born in Nangchen, Tibet. Escaped to India in 2005. Lives in Pangong, near Kullu
Ani Yangchen Dolma
NUN - SPITI
30 yrs
Pin Valley, Spiti
Tashi Dorje
MONK - TSO PEMA
37 yrs old, Born in Spiti
Nyingma Gonpa
Thurkten Choda Jamtsho
MONK
24 yrs old, born in Bhutan
Studying at Namdroling Monastery
Chimed Dorje
MONK - SPITI
25 yrs old born in Spiti
at Spiti Monastery
Lobsang Tsultrim
MONK - TSO PEMA
43 yrs old
Having direct contact with the people being sponsored keeps Pantha aware of the health, quality of life and ongoing needs of each individual and their communities. This has led to us to supporting some community projects including schools and several health care projects.
If you wish to sponsor one of the nuns or monks above or a child or elderly person please contact PanthaB@westnet.com.au
Giving back to communities and people we meet is one of the joys on Journeys with Pantha.
Here are some photos of people meeting their sponsors.
Pantha & Ani Bumchung 1999
Peter,Suzie & Ani Tenzin 1999
Derek, Ani Pema Lhamo & Lhamo 1999
Denyse & Norbu Dolma 2000
Ani Tsewang and Ross 2001
Trinda & Ani Sonam Yangchen 2003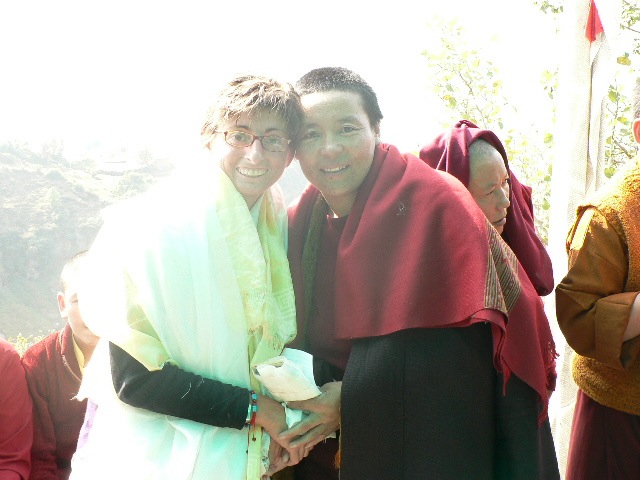 Diane & Ani Palchen Lhatso 2005
Pantha & Ani Bumchung 2005
Rose & Lama Phuntsok 2006
Michael & Ani Kunga Choekyi 2006
Pantha & Ani Bumchung 2006
Suzie & Tashi Tobden 2006
Andrea, Ani Jangchub Dolma, Anne 2006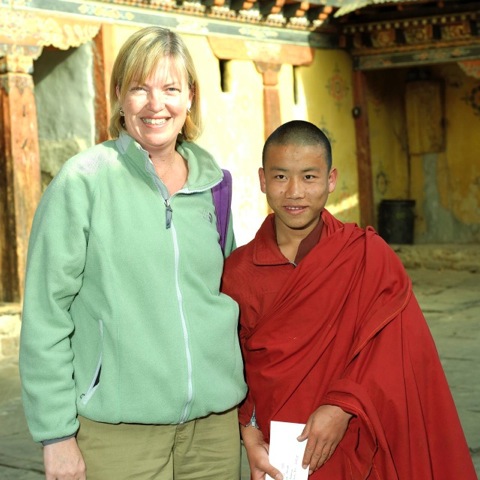 Kristin & Ugyen Tsering 2007 (Bhutan)
Photo courtesy of Frank Panek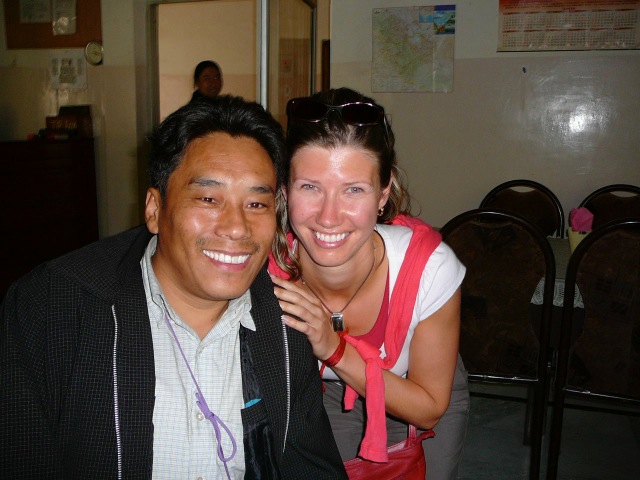 Tsering Wangchuk & Aiteira 2007
Helen with Tenzin Paldon and her family 2007
Suzie & Tashi Tobden 2007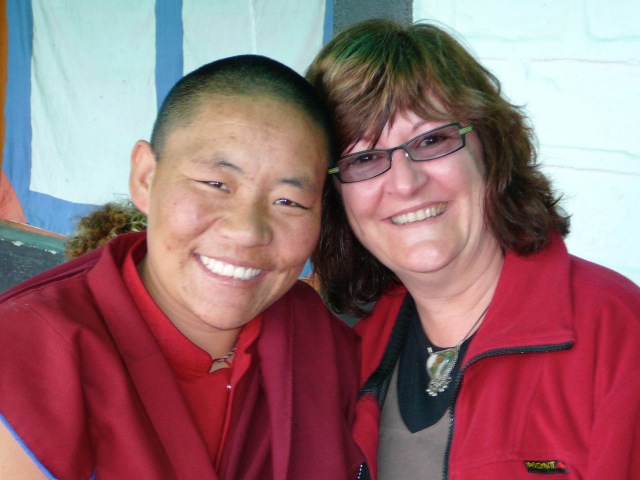 Ani Tsultrim Chotso & Helen 2007
Pantha & Ani Bumchung 2007
Sudeep & Genyen Damchoe 2007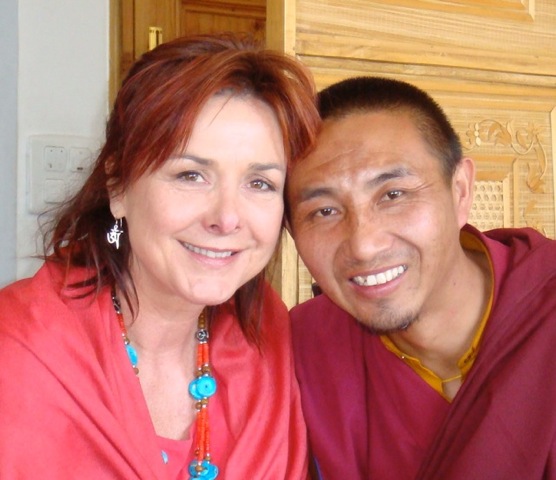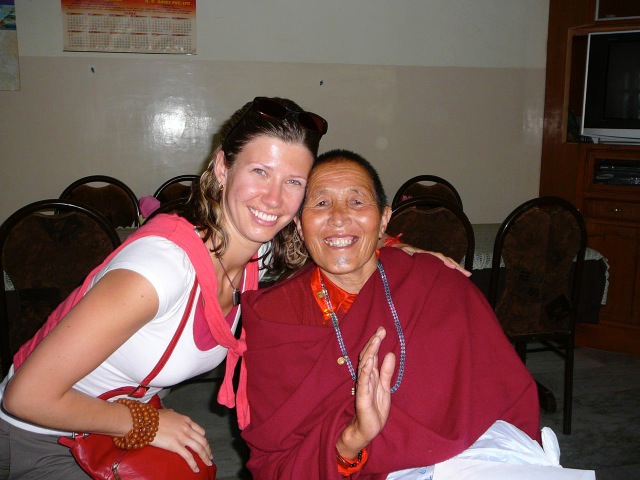 Aiteira & Ani Kelsang Dolker 2007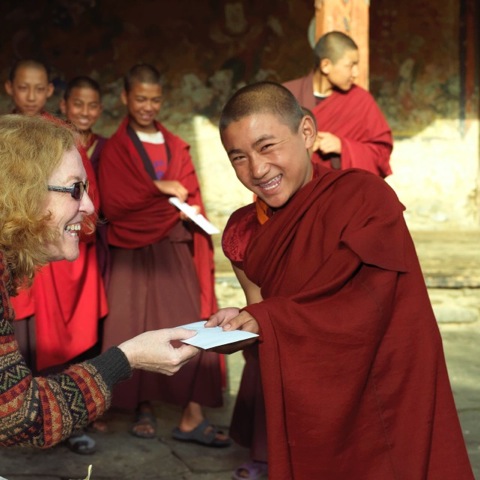 Pantha & Rigdzin 2007 (Bhutan)
Photo courtesy of Frank Panek
Suzie & Tashi Topden May 2008
Ngawang Sangye & Vida & Yonten 2008
Karma Lhamo & Sophie 2008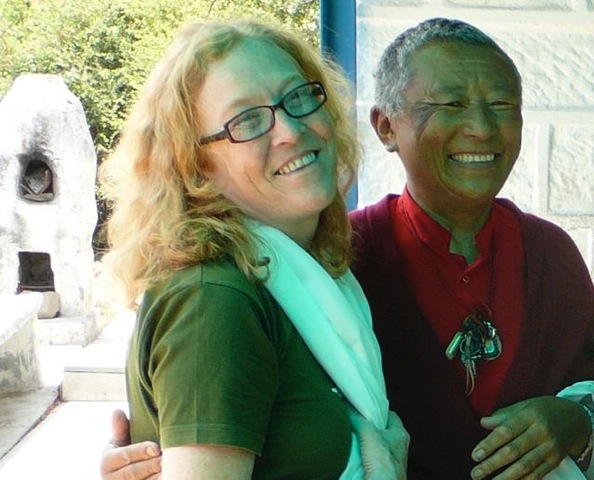 Pantha & Ani Bumchung May 2008
Sono & Ani Kunchok Dolma 2010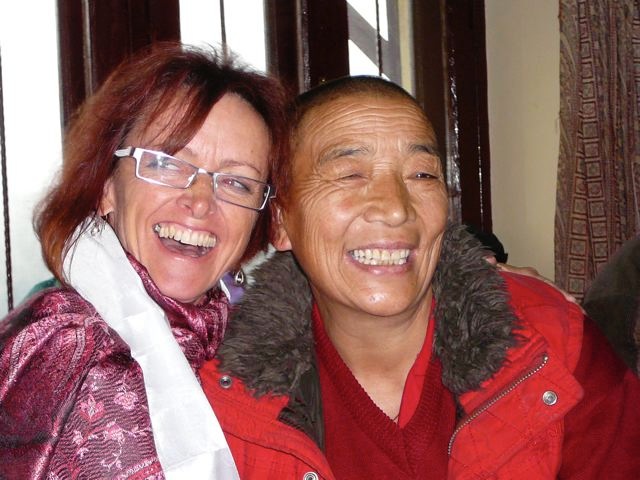 Sono & Ani Tsultrim Feb 2010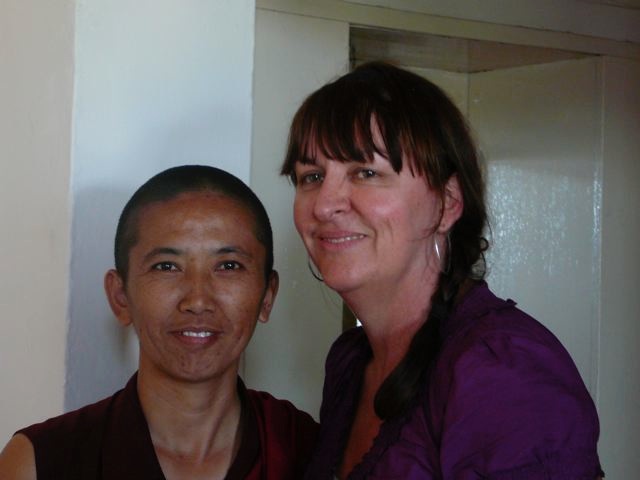 Ani Dorje Dolma & Vanessa 2010
Ani Bumchung & Pantha 2010
Tseten Dorje & Mallory 2011
Chloe & Ani Tenzin Chemi 2011
Pantha & Ani Bumchung 2011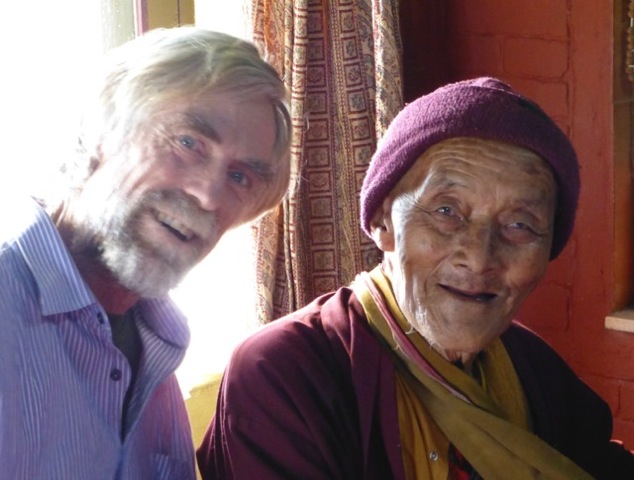 Tsering Dolma & Angela 2013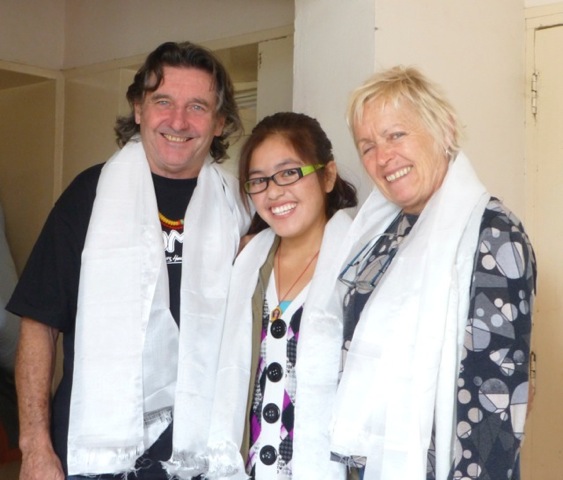 Keith, Palzes & Angela 2013
Thinley Penjor & Fiona 2013
Ani Chimed Dechen & Bobbie 2014
Kunchok Norgay & Kuin 2014
Pantha & Ani Bumchung 2014